IORMA Coming Events
December 1st 2022 – What is the Metaverse? Impact on Business and Society Panel Discussion
David Wortley, Virtual Conferences Director, IORMA; Vice President of the International Society of Digital Medicine (ISDM); Founder and CEO of 360in360 Immersive Experiences | Hanene Maupas, CEO of MEXT B2B Metaverse | Jennifer Drury, Founder, BrandLab360 | Stephanie (Hoffmans) Palomino, CPO and General Manager of @Room3D | Andrew Grant Super, MD Berkeley Rand
>>> see more
---
Date to be confirmed – The Future of Food
Technology Impacts
Vertical Farms | 3d Printing/Lab Meat
---
Date to be confirmed – The Future of Money
Analogue | Digital
Crypto Currency
---
Date to be confirmed – The Future of Robotics
Humanoid | Industrial
---
Date to be confirmed – The Future of Transportation
Humans | Goods
Air | Sea | Rail | Road
Automation v Employment
---
Date to be confirmed – The Future of Human Employment
Humans | Automation
---
Date to be confirmed -The Future of Property
Homes | Offices | Factories | Shops | Restaurants | Entertainment Centres
---
Videos of Recent IORMA Events
October 2022 – Online buying: What's Next?
David Smith, Chief Executive, Global Futures and Foresight (GFF), Futurist, Strategist and Member IORMA Advisory Board, Jennifer Drury, Founder, BrandLab360, Bill McKimm, Co-Founder, Thrive Club and Member IORMA Advisory Board, David Wortley, Virtual Conferences Director, IORMA; Vice President of the International Society of Digital Medicine (ISDM); Founder and CEO of 360in360 Immersive Experiences
>>> see more
---
September 2022 – Consumer Goods Returns
Retail – Store | Online | Return to Manufacturer
A discussion of the Reasons for, Implications of, Prevention Methods, Resale, Recycling, End of Life/Waste
Brian Kilcourse, Managing Partner at Retail Systems Research LLC ("RSR") USA | Steve Allen, Regional Sales Director UKI & MENA, Metapack Group
>>> see more
---
May 2022 – Will Direct to Consumer D2C begin to supplant Retailing ?
Join the discussion with experts in this field and a company selling directly to the consumer.
Brian Kilcourse, Managing Partner at Retail Systems Research LLC ("RSR") USA | Steve Allen, Regional Sales Director UKI & MENA, Metapack Group >>> see more
---
3 March 2022 – IORMA Webinar : Hospitals, Technology And The Patient
David Wortley, Virtual Conferences Director, IORMA; Vice President of the International Society of Digital Medicine (ISDM); Founder and CEO of 360in360 Immersive Experiences | Professor Nora Colton, Director, UCL Global Business School for Health | Steve Dann, CEO, Medical Realities | Ashwin Sridhar, University College Hospital, London (UCLH) | Pelham Allen, Specialist Consultant on Hospital Organisational Transformation
>>> see more
---
24 February 2022 – IORMA Webinar : How AI is enhancing Personal Development
Experts who design the learning platforms will discuss the benefits that AI poses for personal development, and the challenges ahead with those who train and educate.
Dr Julie Wall, Reader in Computer Science, Leader, Intelligent Systems Research Group and Director of Impact and Innovation for the School of Architecture, Computing and Engineering , University of East London. | Dario D'Aprile, co-founder, Keptika and CEO, Human and Machine Ltd | Devi Kolli, Co-Founder and Chief Executive Officer, i3 Simulations | Dr Mohammad Hossein Amirhosseini, Lecturer in Computer Science and Digital Technologies, University of East London | Callum Denyer, Co-Founder & CEO, WHYNESS Ltd
>>> see more
---
2 December – Green Manufacturing – what this involves and how to achieve success.
Beverley Nielsen, Executive Director, IDEAS, Birmingham City University | Richard Hagan, Managing Director, Crystal Doors | Jules Morgan, Co-Founder, KPM Marine | Ben Towe, Group Managing Director, Hadley Group >>> see more
---
---
17 June – Sustainable Buildings – Carl Callinghan, UEL; Anna Hollyman, UK Green Buildings Council; Dr Craig Robertson, AHMM; Heba Elsharkawy, University of East London; Dr Asif Din RIBA, Perkins & Will; Sam Turner, Resilient Works CIC >>> see more
---
3 June – eCommerce in Africa – opportunities and challenges >>> see more
---
20 May – Whole Life infrastructure Carbon Measurement – Sue Kershaw, Costain; Professor Ian Reeves, CBE; Lewis Barlow, Sweco UK and Scottish Office; Richard Jackson, UCL >>> see more
---
6 May – Digital Identities – Who needs to verify? Erik Zvaigzne, Convergence.tech; Christine Elliott, Independent Office for Police Conduct; David Smith, GFF – JOINT IORMA/CONVERGENCE.TECH webinar >>> see more
22 April – Diamonds – Ultimate Luxury? Jewellery? Commodity? Heirloom? – Helen Dimmick; Pandora Mather-Lees; John Benjamin; Joanna Parkes-Tonks; Julie Hucker >>> see more
8 April – Demystifying Blockchain – Dr Cathy Mulligan, Imperial College London; Saba Shaukat, Capita; Chami Akmeemana, Convergence Tech; Gary Nuttall, Distlytics

>>> see more
---
25 March Green Energy – Simon Maine, OVO Energy; Greg Swensen, Briggs Macadam; Richard Jackson, UCL >>> see more
---
11th March – Chatbots, Virtual Humans and Consumers – David Burden, Daden; Dr Julie Wall, UEL; James Laird, Intelligent Voice; Ross Edwards, IORMA >>> see more
---
25 February – Accelerating Irreversible Changes ? >>> see more
---
---
28 January – How Technology is changing Healthcare – Michael Phillips; David Wortley

>>> see more
---
14 January – What trends will most impact consumers in 2021? – Graeme Leach; Kurt Bayer; Jeff Cole; Greg Swenson

>>> see more
---
10 December – IORMA Review and Consultation
---
2 December – Global Digital Marketplaces
An 'IORMA Insight' presentation by Professor Philip Treleaven, University College London (UCL) >>> see more
---
26 November – A Revolution in the Insurance market. Is the Customer Experience being delivered? Consumers now demand a much higher level of service quality, delivered on a digital platform and with an organisation which is continuously improving using agile techniques.
>>> see more
---
---
---
---
---
---
---
---
---
---
---
---
---
---
---
---
---
---
---
Subscribe to the IORMA You Tube Channel here to view all IORMA videos and to be notified as new videos are added.
---
The following themes will be included in a growing program of IORMA Webinars, Roundtables, Conferences, Special Location Visits.
All IORMA Events are based within the context of Global Consumer Commerce.
The Future Impacts and Implications of Technology
These technologies include:
Artificial Intelligence | Blockchain | Augmented and Virtual Reality | Biometrics | Robotics | 3D Printing | Autonomous Transport | Drones | Facial Recognition

The Sectors concerned include the following:
The Transportation Sector
The Communications Sector
The Consumer Payments Sector
The Food and Beverage Sector
---
Further details about all the above Events and other new Events will appear on this page.
For further information about Speaking Opportunities, Sponsorship Opportunities and Attendance Opportunities at any of the above events or for information about please contact IORMA at:
e: IORMA Events
+44 (0)207 096 1729
---
For IORMA's Webinar and Virtual Conference Hosting and Event Management services see more here: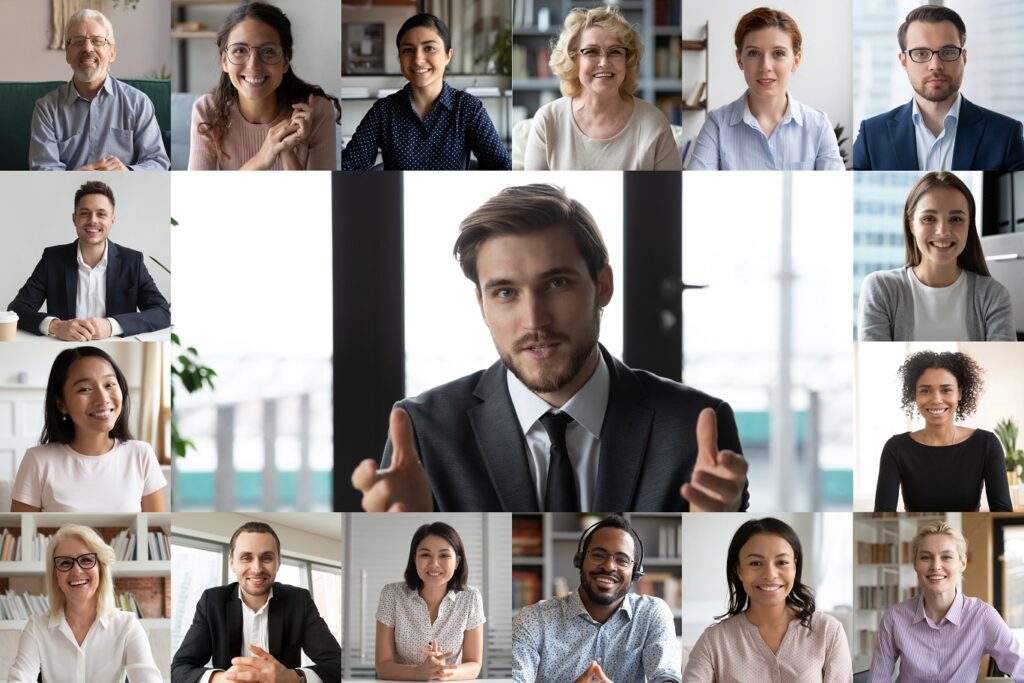 ---