IORMA Webinar : Chatbots, Virtual Humans and Consumers
Thursday 11 March 2021
By 2025, AI (Artificial Intelligence) will deal with 95% of customer transactions, yet 82% of us prefer to be dealt with by a human! But this could be changing.
Our speakers are experts in the field of Voice and Facial Recognition, Virtual and Augmented Realities. They are helping to create digital humans which pick up cues and facial expressions to provide a more empathetic response.
---
A video of this Webinar appears below:
---
Contributors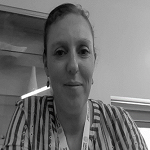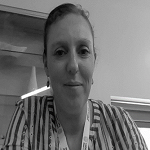 Dr Julie Wall, Reader in Computer Science, University of East London
Dr.Julie Wall leads the Intelligent Systems Group of the School of Architecture, Computing, and Engineering (ACE), University of East London. Her research interest focuses on deep neural networks for speech enhancement and recognition and she maintains collaborative research and development links with industry. This has led to the successful acceptance of two Innovate UK grants with a combined total value of £2.3m. Julie is developing an XAI (Explainable Artificial Intelligence) tool to identify behavioural elements of a fraudulent claim during a telephone report of an insured loss.
---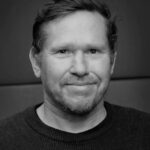 Ross Edwards, IORMA Immersive Technologies Director and iLab Director
After running a number of photographic studios, Ross saw film editing going digital before another technological advance started moving into Computer Generated Images (CGI) and special effects such as Green screen, background replacement and set extensions. He has worked on projects such as Lord of the Rings, Dark Knight trilogy and Marvel films. Being able to make high quality digital environments using Virtual and Augmented Realities, Ross works on projects for the medical, architecture and commercial sectors, as well as looking to develop cutting edge products/solutions around multi-sensory environments.
The future of immersive technologies along with the power of machine learning and AI is massive.
---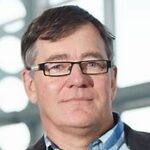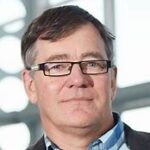 David Burden, Founder and CEO, Daden Ltd
David set up Daden Limited in 2004 to help organisations explore and exploit the social and commercial potential of using chatbots, AI and virtual environments. David and his team have delivered over 50 immersive learning and chatbot projects for clients across the globe.
---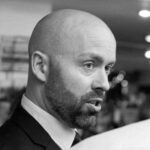 James Laird, COO, Intelligent Voice Ltd
Jim heads up the R&D teams in counter fraud and security applications of voice technology at Intelligent Voice. He spent 15 years with the Metropolitan Police Service in Serious and Organised Crime before moving across to industry where with his team he has developed a behavioural science lead AI solution to measure, record, code and empirically evidence the presence of Credibility through establishing truth and identifying deceptive behaviour otherwise hidden within communications.
---
For more information about IORMA's series of webinars and the opportunities to speak in and sponsor, go to IORMA Events
---