IORMA Webinar :  The Future Job Landscape
11 February 2021
---
It is likely to take time for jobs recently displaced to be created elsewhere fast enough to prevent long term unemployment.

This disruption calls for radical solutions. IORMA has invited experts who have suggested ways forward and have designed work change programmes.
---
See the full video of the webinar below:
---
Panel Members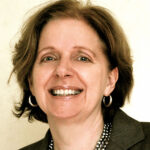 Wendy Cartwright, Chair Advisory Board, Global Diversity Practice; Trustee, The Armed Forces Covenant Fund
Wendy Cartwright, Chair Advisory Board, Global Diversity is the former HR Director for the Olympic Delivery Authority – the organisation responsible for developing and building the new venues and infrastructure for London 2012.

More recently Wendy was HR Director of the Houses of Parliament Restoration and Renewal Programme, and the University of East London. She has held senior HR roles in central government, financial services, energy and retail sectors.
Wendy has a Masters degree in Employment Strategy and is a Chartered Fellow of the CIPD.
---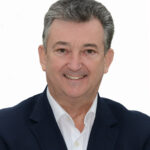 David Smith, Chief Executive, Global Futures and Foresight
David is one of the world's leading futurologists and strategic thinkers, having founded GFF (Global Futures & Foresight) in 2006.
Before founding GFF, David held numerous strategic roles including strategic marketing director for Unisys' $2 billion global financial services business. Whilst at Unisys he co-created their Global Futures Forum.
He is widely sought after as a professional futurist, author and speaker, having addressed over 450 conferences and events in 42 countries across 5 continents in the past ten years.
---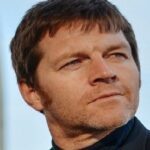 Tom Hadley, External Consultant – Global business & employment practices at Hadley's Comment
Tom is an independent consultant and business coach specialising in advocacy, reputation management and workforce issues.
Over the last twenty years, Tom has worked with global employers, international institutions, government ministers and two of the UK's leading business organisations. He reaches into this to provide training and consultancy services in areas such leadership, high-impact strategic communication, research-led campaigning, reputation management, employee engagement, public speaking and media training.

Tom is the author of a number of White Papers and research reports on the world of work and is a regular keynote speaker and media spokesperson. Recent campaigning activities and projects have focused on Covid-19 business support measures, preparing for Brexit, promoting the positive role of business in society, making change happen on equality and inclusion and establishing a Future of Jobs Observatory to pre-empt future skills needs and the implications of AI adoption. His work with the the International Labour Organization (ILO) involves delivering advocacy training to business bodies from around the world and bespoke support in areas such as evidence-based policy-making and crisis management.

Over the course of his career, Tom has been a representative on over a dozen government forums and served on the European board of the World Employment Confederation. He has a Masters in International and European Law at Assas University in Paris and is a fellow of the Royal Society of Arts (RSA). He is a qualified rugby coach and an unrepentant aficionado of 1980s French pop.
---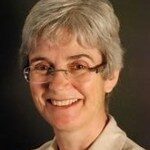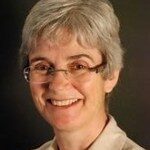 Susan Anderson OBE – Moderator.
Susan was a Low Pay Commissioner and a Council Member of ACAS for 7 years. Previously she was a Director of Public Services and Skills and Director of HR Policy at the CBI.
---
For more information about IORMA's series of webinars and the opportunities to speak in and sponsor, go to IORMA Events
---