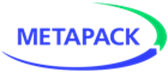 IORMA Buzz | Online buying: What's Next?
OCTOBER 2022
Sponsored by Metapack, the leading designers of Delivery Management software, IORMA has brought together three people who spend their time looking forward at the trends that will impact our lives. They will discuss how the dramatic changes we have seen are only the beginning. For those who shop via the internet or apps, it is a somewhat singular experience. So, we have seen the emergence of social networking, with content generated by other users and cloud computing which has created the foundation for the virtual and hybrid world of retailing – then add in Amazon and social buying on Facebook, Instagram and others. Consumers are also looking for more personalization and making buying more sustainable, even large ticket items like properties, holidays and cars.
They look at how we will navigate online as well as in the real-world.
Our speakers share their thoughts on these changes and what are the next likely developments.
---
A video of this Event appears below:
---
---
Speakers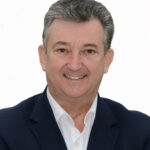 David Smith, Chief Executive, Global Futures and Foresight (GFF), Futurist, Strategist and Member IORMA Advisory Board
David is one of the world's leading futurologists and strategic thinkers, having founded GFF (Global Futures & Foresight) in 2006. Before founding GFF, David held numerous strategic roles including strategic marketing director for Unisys' $2 billion global financial services business. Whilst at Unisys he co-created their Global Futures Forum.
Since founding GFF, David has worked with many of the world's largest organisations, and government bodies as well as academic institutions and industry associations to embrace change and prepare innovative strategies to renew themselves and generate new growth.
---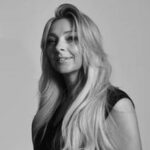 Jennifer Drury, Founder, BrandLab360
In 2016 Jennifer co-founded the company with brand owner Dan O'Connell. BrandLab360 is an innovative digital software solution designed to streamline the wholesale fashion industry, consisting of an intelligent omni-channel back office, bespoke virtual reality showrooms and an immersive digital trade show and fashion network.
BrandLab360 was one of the early adopters of Metaverse technology, using platforms which enable companies of all sizes to elevate their business using virtual reality and gamification.
---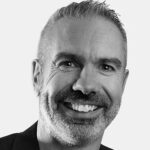 Bill McKimm, Co-Founder, Thrive Club and Member IORMA Advisory Board
Bill has spent his career either working in or advising companies of all sizes to double down on their innovation mandates. He has worked with a number of leading brands including Tesco, B&Q, Easyjet, eBay among others where he developed Multichannel propositions to meet changing consumer demands whilst delivering cost efficiencies and growing trading margins.
Most recently at ThoughtWorks he was helping companies embrace innovation by building bespoke software solutions and now he has launched Thrive Club to match emerging technologies to Enterprises who have a desire to embrace digital change.
---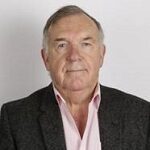 David Wortley, Virtual Conferences Director, IORMA; Vice President of the International Society of Digital Medicine (ISDM); Founder and CEO of 360in360 Immersive Experiences
David Wortley is a Vice President of the International Society of Digital Medicine (ISDM). He is a global thought leader and innovator on enabling technologies for health, education and the environment. He is the Founder of 360in360 Immersive Experiences and is a professional virtual event facilitator, webinar host and publisher.
His areas of special interest are technologies for preventative healthcare, collaboration, virtual reality and interactive rich media knowledge sharing.
---
For more information about IORMA's series of webinars and the opportunities to speak in and sponsor, go to IORMA Events
---