IORMA Webinar : Hospitals, Technology and the Patient
Thursday 3 March 2022
Patients are seeing huge improvements in surgery performance as robotics, proton beam therapy, machine vision, augmented intelligence, and deep learning capabilities are being harnessed. This is important because according to McKinsey, healthcare providers around the world are facing urgent imperatives: to strengthen clinical quality; increase the delivery of personalised, patient-centred care; improve the patient experience; and enhance their efficiency and productivity.
These innovations include adopting lean and standardised processes to improve quality and optimise productivity, increasing the use of automation and nonmedical staff to change how their clinical workforce is deployed, employing new technologies to deliver better-quality care at lower cost, involving patients more closely in care delivery, and harnessing patient-generated data to personalise treatments.
Our eminent panel members are part of the revolution transforming hospital treatment.
---
A video of this Webinar appears below.
---
MODERATOR
David Wortley, Virtual Conferences Director, IORMA; Vice President of the International Society of Digital Medicine (ISDM); Founder and CEO of 360in360 Immersive Experiences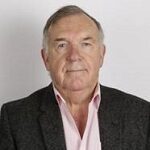 David Wortley is a Vice President of the International Society of Digital Medicine (ISDM). He is a global thought leader and innovator on enabling technologies for health, education and the environment. He is on the editorial board of the Digital Medicine Journal and the Founder of 360in360 Immersive Experiences.
His areas of special interest are technologies for preventative healthcare, collaboration, virtual reality and interactive rich media knowledge sharing. He a professional virtual event facilitator, webinar host and publisher.
---
Panel Members
Professor Nora Colton, Director, UCL Global Business School for Health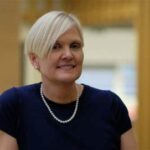 Appointed in December 2020, Nora heads UCL's business school which will train a new generation of leaders for a vital, complex sector, improving people's health and the efficiency and quality of healthcare for all. Its underlying goal is to support improvements in the quality of healthcare decision-making at clinical, operational, strategic and policy levels – inspired by the United Nation's Sustainable Development Goal to achieve universal health coverage worldwide, with effective, quality and affordable health services.
Professor Colton has significant senior leadership experience, most recently as Joint Director of Education at the Institute of Ophthalmology and Moorfields Eye Hospital. She has an academic background as a development economist, and prior to joining UCL was Dean of the Royal Docks Business School and Deputy Vice-Chancellor at the University of East London.
---
Steve Dann, CEO, Medical Realities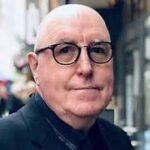 Based in London, Steve is currently CEO of Medical Realities which has the world's largest library of interactive 360°videos of surgeries and procedures as well as patient and procedural simulation.
He is an acknowledged leading expert in XR technology which enables students to train alongside world renowned medical experts remotely – in their own time.
​Prior to his current role, Steve founded one of the UK's largest creative post-production groups, VTR Plc and has a background in film editing.
---
Ashwin Sridhar, University College Hospital, London (UCLH)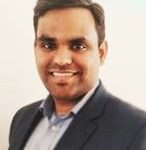 Ashwin specialises in robotic pelvic cancer surgery. He is a trainer for robotic surgery and is currently working with specialist teams at UCLH to set up a robotic reconstructive surgery. He has a keen interest in providing quality assurance of surgical treatment by improving surgical techniques and thereby enhancing patient experience. Ashwin has presented in multiple national and international conferences, and has published in high impact peer reviewed journals.
---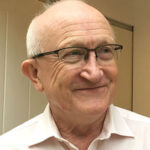 Pelham Allen, Specialist Consultant on Hospital Organisational Transformation
Pelham is a graduate of Oxford University, where he studied mathematics.
He has worked as an independent turnaround specialist since 1991, following professional training as a Chartered Accountant and 14 years' experience in general financial management.
In 2006 Pelham was appointed Turnaround Director of University College London Hospitals NHS Foundation Trust, and has since handled over twenty acute hospital assignments, as well as working with the healthcare teams of McKinsey, Ernst & Young and FTI.
More recently Pelham advised the Boards of The Royal Free London NHS Foundation Trust and Imperial College Healthcare NHS Trust on their strategy and organisational effectiveness. His work at Imperial precipitated a complete organisational restructure, and an innovative devolved approach to cost awareness and cost control.
He has also worked with healthcare providers in Saudi Arabia and Abu Dhabi.
His charitable work has included chairing The Institute for Turnaround, London Cancer.
---
For more information about IORMA's series of webinars and the opportunities to speak in and sponsor, go to IORMA Events
---