IORMA Webinar -in Association with – Convergence.tech

Digital Identity – who owns it, and why?
Thursday 6 May 2021
---
Whether or not we like it, the nature of the internet means that pretty much all of us have a digital identity of sorts, albeit one we don't have direct control over.

Digital identity initiatives are crystalizing with talk of a vaccine passport and digital medical cards, which many of us see as a positive development.

We seem happy to have a validated identity for banking and crossing international borders and another just to capture Tesco points and air miles.

But what if they are put together and the slightest transgression stalks our lives forever!
Is this scary or the natural progression of our greater use of the internet?
You have a chance to ask our speakers.
---
The video of this Webinar appears below:
---
Contributors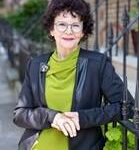 Christine Elliott, Chair, Health and Care Professions Council – MODERATOR
Christine has been the Chair of the HCPC since March 2019. She is currently a Director of the Independent Office for Police Conduct and an independent member of the Editors' Code of Practice Committee. She was previously the Chair of Borough Market and the Interim Chair of the College of Policing as well as the Chair of their Regulatory Consultative Group. She chairs the advisory board of Albeego Ltd, a British mobile telecoms firm providing digital services with stable, secure internet connectivity.

During her executive career, Christine held a number of Chief Executive roles, including Bletchley Park, where she led the regeneration of the Second World War code breaking site, turning it into an internationally renowned and award winning museum. She has also been the Chief Executive of the Institute for Turnaround, the UK's leading source of knowledge, education and best practice in transformation. She was most recently an Executive Director at Collaborate CIC, a think tank tackling complex social challenges.
---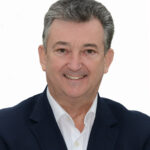 David Smith, Chief Executive, Global Futures and Foresight, Futurist, Strategist and Keynote Speaker
David is one of the world's leading futurologists and strategic thinkers, having founded GFF (Global Futures & Foresight) in 2006. Before founding GFF, David held numerous strategic roles including strategic marketing director for Unisys' $2 billion global financial services business. Whilst at Unisys he co-created their Global Futures Forum.
He is widely sought after as a professional futurist, author and speaker, having addressed over 450 conferences and events in 42 countries across 5 continents in the past ten years.
---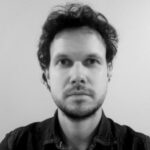 Erik Zvaigzne, VP, Product Innovation, Convergence.tech
Erik is VP of Product Innovation at Convergence.tech. He leads technology development and solution deployment globally, helping to solve problems through the application of decentralized technologies.
Erik has a passion for reinventing digital identity on the internet, creating a world where people own and control their own data. He advises partners such as the United Nations and various government agencies on how best to adopt new technologies in order to meet their digital ambitions, while protecting user agency and privacy.
He previously spent a decade and a half leading enterprise and emerging technology projects with governments, keenly aware of the challenges of achieving digital transformation in legislated environments.
---
For more information about IORMA's series of webinars and the opportunities to speak in and sponsor, go to IORMA Events
---