More than a wallet: serving the older consumer
---
The retailing industry is bombarded by a wide range of macro-environmental forces. These range from social trends such as increasingly health conscious consumers and a celebrity-influenced culture, to technology-driven phenomena such as price comparison web-sites and internet shopping. A major social trend with monumental implications for retailers is the rapid ageing of the population in many markets.
Population ageing is not a new trend but it is certainly an accelerated trend. During the twentieth century global life expectancy grew by 30 years, more than its growth in the last 5,000 years. Europe is expected to have nearly 35 percent of its population aged over 60 by 2050. The impact of the pace of population ageing is amplified by the significant purchasing power of older consumers.  The growth of the older consumer segment is particularly relevant to retail as it typically represents a significant proportion of older consumer expenditure.
Whilst retailers have been quick to see the wallets of this segment, they have been slower to consider the extent to which the older shopper's experience may differ to the younger shopper. Research into the shopping values, behaviour and needs of older shoppers suggests that a range of issues demand managerial attention. These issues include:
Interactions with employees
Interactions with other shoppers present in the retail environment
Physical aspects of the retail environment
Some key findings on each of these will now be briefly outlined. It should, however, be emphasised that they are general findings and not applicable to all older consumers. Indeed, some older consumers, especially in cultures with an anti-ageing mantra, are affronted at the idea of being thought about as 'older consumers'. This is not too surprising as the expression 'older consumers' often covers some 50 years of life!
Interaction with employees
A number of studies draw attention to the high level of importance attached to interactions with employees by older consumers. Aspects of this include: having pleasant interactions with employees whilst shopping; a desire for special treatment from employees; a desire to be recognised by employees, and a focus on the appearance and manner of employees.
Managerial responses can include:
Recruiting to ensure a balanced age profile of employees, including older workers.

Prioritising as a selection criteria the ability to demonstrate empathy with older shoppers.

Training contact staff for serving older customers, including:
 – improving the awareness, especially of younger employees, of older consumer perceptions and preferences
– verbal skills for interacting with older customers in a way which maintains their dignity
Improving employee retention rates so as to facilitate older customers to build up relationships with staff
Other shoppers
The interactions, both direct and indirect, with other shoppers which take place in retail environments, impact the customer experience. Some older consumers, especially those living alone, possess a strong desire for social contact during their visits to retailers. There is some evidence that older consumers can feel negatively about service environments which are dominated by young consumers.
Managerial responses can include:
Using price and other incentives to encourage older consumers to shop during certain periods.
Creating store sub-brands and zones targeted at older consumer segments.
Mall design and management to minimise youth-loitering and promote an age-inclusive ambiance.
Store design to facilitate social engagement (e.g. seating areas).
Physical aspects of the retail environment
The design of stores can present difficulties to some older users. This is particularly so in the case of grocery shopping, which is relatively physically demanding.  A range of ergonomic issues are relevant to the shopping experience of older shoppers. These include: reaching products on high shelves or in deep freezers; the readability of print size on price tags; the adequacy of store lighting; and the spaciousness of dressing rooms.
Retailers can respond to the above by giving age-appropriate design attention to in-store layout, facilities, and noise management. Indeed, in Germany and Austria there are supermarkets chains designed specifically for 50+ age group. Their features include: non-skid floors, wider aisles, lower shelf height, magnifying glasses for reading labels; trolleys with a seat to rest in; and in-store resting areas.
Effective management of the social and physical aspects of the interactions of older shoppers enables retailers to deliver relevant value to this segment.
---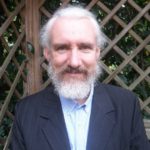 Dr Richard Nicholls
Senior Lecturer in Marketing / Co-chair of Complex Customer Interactions Research Group
Worcester Business School
University of Worcester
and IORMA Research Associate
---