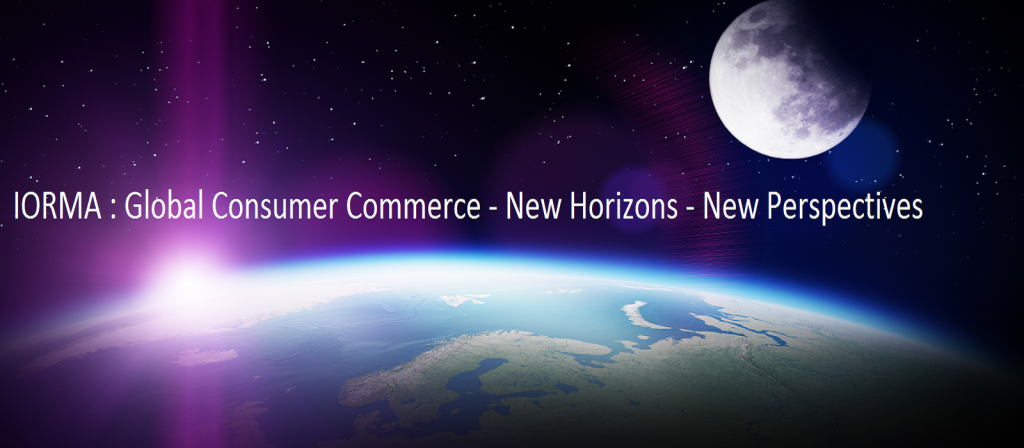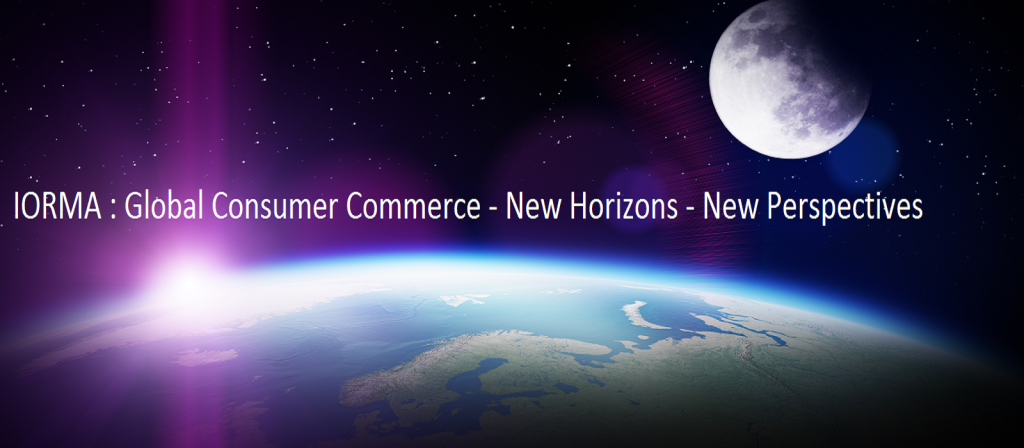 Benefits of being an IORMA Associate
Global Consumer Commerce embraces all Organisations and Governments concerned with the provision and sale of goods and services to the 7.8 billion Global Consumers … and the corresponding Global Consumer income and spend.  IORMA is guided by its Associates and managed by an Advisory Board that combines experience from all areas of consumer business.  More
In today's world, it can be difficult to keep up with the latest trends or to make sense of the countless transformations taking place. How can you decipher the potential impact of rapidly unfolding changes when you are flooded with information—some of it misleading or unreliable? How do you continuously adapt your vision and strategy within a fast-evolving global context? By joining IORMA you access Strategic Insight and exclusive engagement opportunities with IORMA's network of experts and innovators to gain a global perspective and stay ahead of the curve.
As an IORMA Associate, you will be able to benefit from the following range of activities, services and products:
---
Excellent opportunities to share new ideas and build diverse business contacts
Exclusive access to the IORMA  Associates only sections of the IORMA web site, such as the:
The IORMA Global Consumer Commerce Knowledge Hub features a wide range of historic and actual global, regional and country data, including forecasts, trends and analysis relating to Global Consumer Commerce
To keep abreast of and enable the Global Consumer Commerce Industry to anticipate future innovations, developments and trends (Technology based, Services based, Commercially based or Society based), IORMA provides an online Innovation Hub … researching, demonstrating  and commenting upon these developments.
and
A complimentary place at each of our regular IORMA Events … and the opportunity to host an event of your own, with IORMA doing the invitations, management and media
Access to our webinars, technical and sector briefings … and invitations to larger networking events for Associates and high profile guests, adding to your opportunities to expand your business relationships
Access to government and other policy leaders at a senior level.  It's difficult for most businesses to maintain continuous links with Government, so IORMA does this on your behalf, providing introductions when needed, or simply explaining your needs and preferences to UK Government Departments including DIT, BIS and DCMS
We offer access to IORMA's Africa Regional Director for one to one meetings in South Africa, or advice on business and Government contacts there
We offer access to IORMA's Central and Eastern Europe Regional Director for one to one meetings in Central and Eastern Europe, or advice on business and Government contacts there
We can often provide free or discounted tickets to other organisations' conference
New ways to showcase your abilities to potential clients
We will include your company's service profile and contact details in the Associates sector of the IORMA website. This can include text, images and video material, updated as often as you wish – a great way to showcase your business to all our website visitors
The IORMA website receives thousands of visitors each month from across the world, as our website automatically translates to over 100 languages. It is well optimised for search, and any new additions and updates are quickly picked up by Google and others
You can take advantage of the IORMA Associates' benefit programme with its increasing range of discounts and offers from your peers. These range from free consultations with industry and sector specialists to 20% discount on a wide range of services
IORMA will communicate your joining with an announcement on our website and you will be able to show your commitment to innovation and consumer understanding by displaying the IORMA Associate logo on all your marketing and promotional materials
FURTHER OPPORTUNITIES
Research and Surveys
IORMA conducts research and surveys to derive new understanding of consumer markets to supplement that available from other sources.  We invite Associates to partner with us to define the themes, identify the detailed scope and take a prominent part in the final report and its media publicity and distribution. The sponsorship fees for these opportunities depend on the scale of the research, but this offer to IORMA Associates can be a valuable way to complement your own research capabilities, or to gain a new profile on a theme or market of particular importance to your business.
Connecting Start Ups
IORMA also offers networking and introductions for corporates, government bodies and experienced executives to invest in or work with the most exciting start ups, who are seeking to exploit the trends we monitor. We also offer growth services for start ups & scale ups, providing access to high quality funding, research grants, the right accelerator programmes, global markets, talent and needed support services from both within the IORMA community and those we rate outside it.
If you are looking to climb the global innovation ladder, meet new customers and enter global markets in a way which creates the most value for your customers it's well worth talking to us.
IORMA … adding value to tomorrow's Innovation, today
---
To become an IORMA Associate Member, simply join here:
To discuss how we can tailor your engagement to your particular interest and needs please contact :
info@iorma.com or call +44 (0)207 096 1729
---