IORMA Webinar: Who or What influences the Luxury Buyer?
Thursday 12 November 2020 at 14.00 GMT
Is the luxury buyer more likely to be attracted to a product by peer group word of mouth, social media and endorsement rather than by traditional advertising? What is changing the mindset of access to luxury?
International online sales of luxury goods increased by an astonishing 170% year-on-year in August and September (eShopWorld, the eCommerce platform). Indeed cross-border sales in July were 40% higher than in the lead-up to Christmas 2019 !
Where does this switch to online purchasing, leave the beautiful upmarket stores which grace our major cities? Today's high velocity consumer is challenging current retail models.
IORMA has brought together some industry insiders to share their perspectives on who and what is influencing the Luxury Buyer.
---
---
Contributors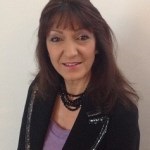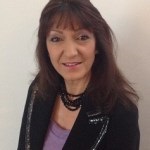 Pandora Mather-Lees, IORMA Luxury Director and Moderator

Pandora runs artonsuperyachts.com which is a mission to preserve the value and integrity of paintings and objects on superyachts. Pandora has developed courses in Art Appreciation, Art Management and Art Risk for the superyacht industry which has just been launched as an e-learning offer.
She is Senior Editor of the Family Office magazine and a leader in the online commercial art sector. She has overseen joint ventures between business and academia in the e-commerce and digital arena which has resulted in the world's greatest art treasures being brought into schools and universities for study, both in the UK and world-wide.
As Vice President of the online auction house, Artnet, she has enabled galleries and auction houses to showcase their works online while promoting luxury brands to collectors.
---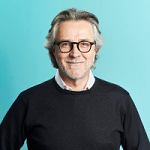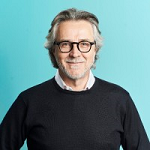 Paul Venn, Global Client Lead, Lincoln, WPP, Chief Executive, Hudson Rouge
Paul is Chief Executive of WPP's New York based Marketing Services Agency, Hudson Rouge which focuses on premium and luxury brands, best known for its highly differentiated automotive work for Lincoln.
Paul has multiple brand/ category experience in the Luxury market and a broad geographic footprint – Europe, US and Asia Pacific.
He is a passionate believer in the power of creativity and the importance of applying creativity in the business, not just in the advertising process.
---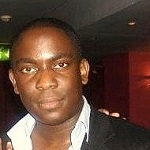 John Cofie, Founder and CEO, Chesamel Group and Editor of Sybarite
Chesamel Communications works with luxury, technology and financial services brands on corporate and marketing strategy, digital marketing, brand partnerships and public relations counsel. John has a postgraduate degree in commercial law and journalism and combines this background with more than 15 years' experience in building service brands through engaging content and a multi-channel approach to marketing communications. He is the Editor of Chesamel Communication's Sybarite, a lifestyle blog read by professional services and luxury industry professionals.
---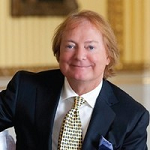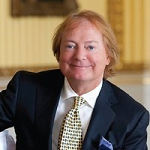 Iain Burton, Chief Executive, Aspinal of London
Iain, a serial entrepreneur founded Aspinal of London in 2001, having previously been the original inventor and supplier of audio-guides to the world's most prestigious museums. These connections were useful when Aspinal began to supply leather accessories and stationery to the gift shops of museums such as the National Gallery, the Louvre and the Vatican. It has expanded into a luxury leather fashion accessories company with stores in London, around the country, in the Middle East and China. It has built a reputation and following for its innovative and classic designs.
---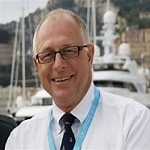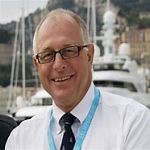 Jonathan Beckett, Chief Executive, Burgess Superyachts
Jonathan Beckett joined Burgess at the age of 23, working in Monaco with the company's founder Nigel Burgess from 1981 to 1983, before moving to the UK to launch the London operation. Under Beckett's guidance, the company has developed from a "one-man band" into an all-service company, with specialist divisions in all aspects of the superyacht industry and multiple offices around the globe.
---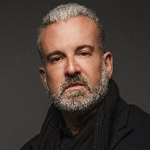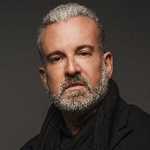 George Gottl, Chief Creative Officer and Co-Founder of UXUS

George Gottl founded UXUS, a leading global strategic design consultancy in 2003. UXUS creates ground breaking consumer experience environments for clients such as Peloton, NIKE, Adidas Y3, Bottega Veneta, Sephora, H&M, and Tate Modern to name a few. Prior to UXUS, George was the Creative Director at Nike and the Global Creative Director at Mandarina Duck. UXUS is now part of FutureBrand.
---