IORMA | Validify Webinar : Reinventing your High Street
---
in association with
---
Is your High Street thriving or wilting?
Has the pandemic given it a new lease of life – or delivered its death sentence?
The panel members want to see new and exciting activities revive high streets across the country. Have you thought what would attract you to visit your local high street?
Help is at hand! The Government has set up a Task Force to strengthen local leadership in high streets and town centres in England, providing information, advice, training, knowledge and data – helping people to make a positive difference to their local communities.

See the webinar and the discussion below.
---
---
Contributors
Simon Quin, Executive Director, Government High Street Task Force; Co-Chair, Institute of Place
Management, Manchester Metropolitan University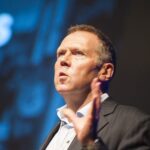 With a background in economic development, he was co-author of the influential Vital and Viable Town Centres: Meeting the Challenge (1994) report for the UK Government. He worked as a Town Centre Manager for ten years, in Romford and then Reading, where he was instrumental in its recognition by Government with Beacon Council status for Town Centre Regeneration. He was Chief Executive of ATCM (then the Association of Town Centre Management) from 2004-2010. He is a former Board Member of the Washington DC-based International Downtown Association and of Town Centre Management Europe.
He is a Fellow of the Royal Society of Arts, Senior Fellow of IPM, Practitioner Editor of the Journal of Place Management and Development and a member of the Welsh Government's Ministerial Town Centre Action Group.
Fergal O'Mullane, CEO and co-founder, Validify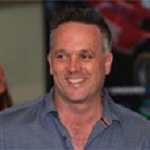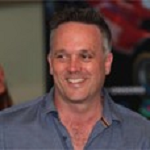 Fergal is an entrepreneur of almost twenty years' retail, retail tech and fund-raising experience. Fergal was co-Founder of Amplience, a leading B2B, a rich content solution for retailers globally.
Validify is a vendor management platform that gives consumer brands the tools to source, evaluate and manage the procurement of technology solutions into their business.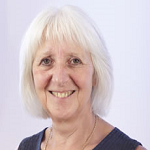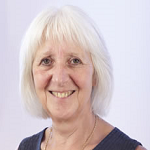 Margaret Dale, Member the Government High Street Task Force and Holmfirth activist
Margaret has been active in Holmfirth for 10 years, since she was drawn into the campaign aimed at preventing an out of centre supermarket wrecking the town centre and Keeping Holmfirth Special. Since then she has learnt a lot about town centres, planning and communicating with people. This experience coupled with Margaret's background in people management and her membership of a number of public sector and charitable boards led to an invitation to join the High Streets Task Force. She has a MSc in decision making as well as long experience of working in Higher Education.
She is passionate about making sure people have good quality information and the means to express their opinion, particularly on matters that affect the place where they live. She has pulled together a number of teams across the Holme Valley and encourages collaboration as a means of influencing local authority decision making. There are some encouraging signs of progress.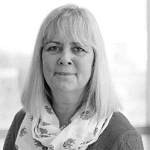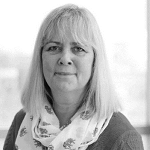 Ann Gurnell, Marketing Director, Ideas Group, York
Ann is a self-confessed business, branding and marketing geek. Marketing director of Ideas Group – an established strategy and creative consultancy based in York working locally and globally to transform and inspire businesses and brands to be the best they can be, often through disruptive thinking.
Ideas Group has worked for the city, its businesses and universities for many years and most recently with the City of York Council to support recovery through this challenging year.
Ann's personal DNA: enabling organisations and places, their brands and people to thrive; inspiring engagement, delivering the bottom line and helping them achieve their ambitions.
She is a Past Master of the Guild of Media Arts and a guest lecturer in tourism and customer experience at York Business School.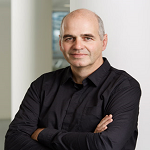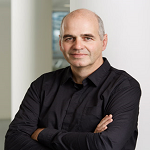 Charles Graham, Board Director, Rolfe Judd Architecture
Charles has nearly 30 years' experience in the built environment. Charles has designed a diverse range of projects and been a key influence in some of London's important regeneration developments. Cutting edge developments such as Woodberry Down in North London have created new sustainable places. Part of the town centre of Wandsworth is reimagined with new apartments adjacent to a vibrant start-up business village. Redundant sites such as Saffron Square, Croydon and Tabard Square, Borough have been brought to life with new homes and communities.
Following training at ECA, Edinburgh, Charles joined Rolfe Judd in 1989, become associate in 1997, director in 1998 and main board director in 2001.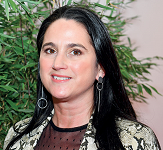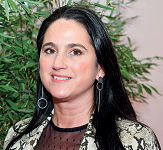 Kirsten Pottinger, Director of Communications, Vidiia
Member IORMA Advisory Board
MODERATOR
With a background spanning 20+ years in high street solid retail operations starting from part-time Sales Assistant to Head of Retail across the fashion, footwear and beauty sectors, Kirsten has been on the journey many brands have made in the last few decades to shift to a more digital space, bringing customers along the way.
More recently her 10 year tenure at casual lifestyle retailer FatFace led her to take the brand internationally through wholesale trading agreements, 3rd party platforms, pop-ups and marketplace partnerships as Head of Global Partnerships.
She has recently taken a new post as Director of Communications for Vidiia, who are due to launch an innovative AI app based Covid-19 testing kit later this year.
---