IORMA Webinar: Resetting Normality | Have we the will?
---
The social and economic shocks of the last six months have created the opportunity to make a transition towards a socially, environmentally and economically sustainable future both necessary and possible. To achieve this end, society will have to overcome the resistance to change from vested interests which profited from the previous situation.
The coming challenges of combating climate change and social dissolution are larger than overcoming the Corona crisis, but mastering them is essential for the survival of the planet and our societies, wrote Kurt Bayer in his June blog Contours of a New Post-Covid economy.
If history teaches us one thing, it is that crises – both economic and social – are inflection points from which new ideas, new companies and new industries emerge. This crisis will be no different in this regard yet the tools, mindset and opportunities to build new services and industries are now more widely spread than perhaps any time in history" wrote Graeme Leach in a report he co-authored with David Smith, The Big Break: post-pandemic "New Normal".
---
View the video of the webinar here
---
We have invited Dr Meloria Meschi to join Kurt Bayer and Graeme Leach to describe the steps governments should take to reset normality. Graeme will describe the UK's five potential economic scenarios arising from the crisis – a sharp upturn through to a prolonged recession which will affect the ability of the Government to make radical changes in direction.
Kurt will take us through the steps he proposes should be taken, such as investing in environmental and social infrastructure and shifting taxation from labour and households to taxing CO2 and other emissions, gambling, speculative trading and inheritance which would lead to a fairer distribution of taxation.
Meloria will point out that self-isolation has made us realize how the development of technology could spell the end of the office as we know it, as work can be done from home effectively. This period has also shown how important personal interaction is, and that our society relies much more than previously perceived on the largely underappreciated work of front-line staff. The deliberate closing-down of the economy has immense economic and social consequences whose overcoming will be arduous and long-lasting.
Contributors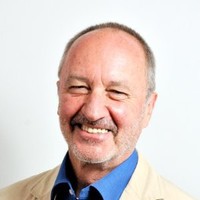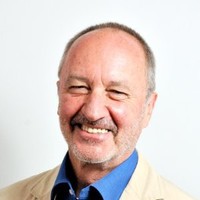 Kurt Bayer, former Director of the World Bank and the European Bank of Reconstruction and Development (EBRD) is now Senior Research Associate of The Vienna Institute for International Economic Studies. He is Emeritus Consultant at the Austrian Institute of Economic Research where he spent 25 years in a variety of functions. He was also Deputy Director General at the Austrian Ministry of Finance where he guided Austria into the European Union and facilitated the changeover from the Austrian Schilling to the Euro. He blogs on Austrian and European Economic Policy and Austrian cultural life under: https://kurtbayer.wordpress.com
---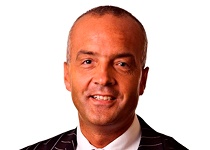 Graeme Leach, Director, CEO Foresight.  Graeme is one of Britain's leading economists and a former Chief Economist and Director of Policy at the Institute of Directors (IoD), where he was also a member of the Board. Graeme represented the IoD in economic discussions with the Chancellor and 10 Downing Street. Graeme founded macronomics in 2016, which is a macroeconomic, geopolitical and future megatrends research consultancy. He is a visiting professor of economic policy and a senior fellow of the Legatum Institute in London. He is also a member of the IEA Shadow Monetary Policy Committee (SMPC).
A new report from macronomics and Global Futures & Foresight:
Coronanomics – Scenarios for the UK economy in 2020-21. Download here
---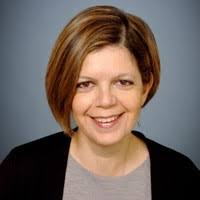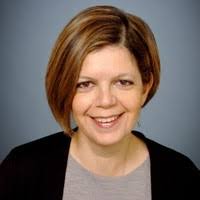 Dr Meloria Meschi, Partner and Senior Managing Director in FTI's Economic and Financial Consulting practice.  Previously Meloria was an Affiliate with LECG LLP and an Associate Professor of Economics at John Cabot University in Rome. Meloria has over 20 years' experience in applying economic and statistical analysis to complex litigation, regulatory, and policy issues across a broad range of industries. In non-contentious settings, she advises clients in matters of business strategy, public policy, and economic regulation, where she has deep expertise in policy design and assessment, and cost efficiency.
---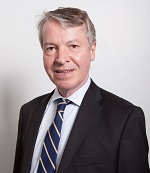 Moderator – Tommy MacDonnell, EMEA Regional Director of GTB, a subsidiary of The WPP Group Plc – the world's largest communications company. He is also an independent governor of the University of East London. He has featured in national print and on broadcast media commenting on current affairs and business issues. He has worked across many global markets including helping to establish the Saatchi & Saatchi Middle East Network along with a WPP integrated agency presence in Russia.
---