IORMA Webinar: Internet of Things (IoT) – what is next?
Thursday, 11 June 2020 at 14.00 BST
---
View the video of the webinar here
Have you ever wondered what technology is used when remotely checking and then resetting the temperature of your home via your smartphone from a restaurant table? Or how you can check your health statistics via your wrist watch? Smart TVs, Smart meters, smart fridges all use the Internet of Things (IoT) to improve the way we live! There are literally billions (possibly 30bn) of these connected devices embedded in everyday items as well as many manufacturing processes.
IoT is not just a technology to measure and automate what we already do, its fundamental capability is in revolutionising what we do and not just how we do it and thereby transforming the nature of the propositions that can be offered!
But what is next? What more could they do? Our contributors will explore what technologies are on the cusp of being harnessed. But will they make our lives better?
---
Contributors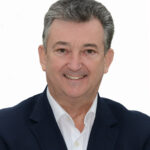 David Smith, Chief Executive, Global Futures and Foresight. David is one of the world's leading futurologists and strategic thinkers, having founded GFF (Global Futures & Foresight) in 2006. Before founding GFF, David held numerous strategic roles including strategic marketing director for Unisys' $2 billion global financial services business. Whilst at Unisys he co-created their Global Futures Forum. He is widely sought after as a professional futurist, author and speaker, having addressed over 450 conferences and events in 42 countries across 5 continents in the past ten years.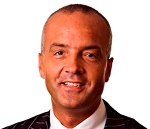 Graeme Leach, Director, CEO Foresight. Graeme is one of Britain's leading economists and a former Chief Economist and Director of Policy at the Institute of Directors (IoD), where he was also a member of the Board. Graeme represented the IoD in economic discussions with the Chancellor and 10 Downing Street. Graeme founded macronomics in 2016, which is a macroeconomic, geopolitical and future megatrends research consultancy. He is a visiting professor of economic policy and a senior fellow of the Legatum Institute in London. He is also a member of the IEA Shadow Monetary Policy Committee (SMPC). He has spent a lifetime in economics, futures and foresight, having started his career at The Henley Centre for Forecasting.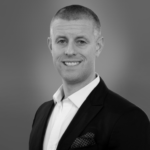 ​Carl Uminski, Co-founder and COO at Somo. Carl is a digital industry pioneer with 25 years of experience in creating state-of-the-art digital products, Carl is a co-founder and Chief Operating Officer at Somo, the UK's largest independent digital product and experience agency. He has worked with the leaders of over 60 of the world's biggest brands to achieve scalable growth and transform their customer and employee experiences.

Carl has been named the Most Influential Person in Mobile in The Drum's Mobile Top 50, selected as one of the 20 Most Influential People in Mobile by Business Insider, and honoured with the Sunday Times Tech Track 100 Best Management Team Award.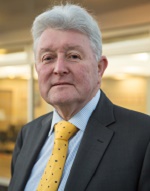 Roger Willison-Gray, Corporate Relations Director, IORMA, will act as Moderator. Roger has over 25 years' experience managing enterprise change through successful digital transformation.
---
The Internet of Things (IoT) is a network of physical objects (such as wearable devices, home appliances, security systems, personal and commercial vehicles, nanotechnology, manufacturing equipment, and more) embedded with smart components (such as microprocessors, data storage, software, sensors, actuators, and more) and connected to other devices and systems over the Internet.
The value of the IoT is in the data that is collected and then analysed to provide insights or actions. To ensure the integrity of that data, the whole system must be secure and managed.
In addition Edge computing feeds off IoT data and interprets it for action locally without the need for interconnection with the cloud.
A vital part of that is the choice of connectivity protocol. System sustainability depends upon being able to reliably transmit different types of data over a variety of distances and through a broad array of materials in the most energy-efficient way possible. The efficiency element is critical because many IoT applications depend on battery-powered sensors, whether that sensor embedded is in an electric vehicle or buried in a farmer's crops. IoT devices may collect, store, and share data and/or perform advanced control functions — such as smart meters and light bulbs, autonomous vehicles, and sophisticated industrial equipment — increasingly using artificial intelligence (AI) and machine learning (ML).
---