IORMA Immersive Technologies Webinar
IORMA Immersive Technologies Webinar
March 12 2020
14.00 (UK)
View the video of the Webinar here
In this timely and relevant Coronavirus resistant webinar, we aim to cover the following key topics :-
What are Immersive Technologies ?
What is the difference between AR, VR and MR ?
Why are Immersive Technologies important ?
How are Immersive Technologies being used today ?
What sectors will be impacted by developments in Immersive Technologies ?
Opportunities and Challenges
Enabling Technologies necessary for Immersive Experiences
What is the future of Immersive Technologies ?
We have a stellar line up of industry experts (details below) to discuss these topics and share their vast experience in the sector.
Four experts on Immersive Technologies, their applications and future challenges and opportunities come together in a panel session hosted by IORMA to share the expertise and future vision. This webinar is a must for any company and individuals interested in immersive technologies such as Virtual Reality, Augmented Reality and Mixed Reality.
---
Speakers
James Watson: Chief Marketing Officer @Immerse, James started his career in digital marketing and innovation over 20 years ago, he has spent the last 5 years developing enterprise VR solutions for companies including Major League Baseball, Shell, GE and DHL. Currently as Chief Marketing Officer at Immerse he is working across industry sectors to help drive the adoption of enterprise VR training.
Rohit Talwar: CEO and Founder @Fast Future, Rohit Talwar is a global futurist who leads Fast Future and travels the world speaking to leadership audiences and advising global businesses and governments like Singapore and the UAE on how to prepare for the transformational impacts of AI, immersive technologies, the bioeconomy, environmental shocks, and a range of exponentially advancing science and technology domains.
Steve Dann: Co-Founder and Chairman @Medical Realities, Based in London, Steve is the Founder & CEO of Amplified Robot and Co-Founder & Chairman of Medical Realities. He is responsible for spear-heading Amplified Robot's drive into the Augmented Reality and Virtual Reality sectors, the company specialises in 360º Filming, Artificial Intelligence, Augmented Reality, Mixed Reality, and Virtual Reality. In 2016 he Co-Founded Medical Realities with Professor Shafi Ahmed, Medical Realities uses Immersive Technology to train health care professionals and medical students' medical procedures. Medical Realities is listed as one of the world's top ten disruptive medical companies and also as one of the top disruptive companies in London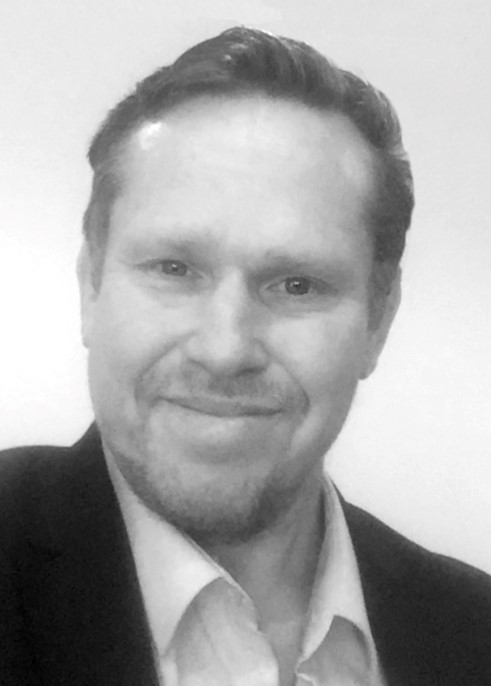 Ross Edwards: Immersive Technologies Director, IORMA
Throughout my career I have had first-hand experience of how new technology can disrupt industries and businesses. Starting out in photography, mainly for the film industry, the effects going digital on the industry, after a few false starts had many repercussions, not many would have thought phones would bring down camera companies.
After running a number of photographic studios, then at the time when film editing went digital I became involved in corporate films, with companies such as Honda and Porsche and working on feature films.
Then with another technological advance started moving into CGI,VFX special effects, such as Green screen, background replacement and set extensions, along with my colleagues who have worked on projects such as Lord of the Rings, Dark Knight trilogy and Marvel films and some with years' experience of Architecture Pr-visualization sector. I'm passionate about education and different ways of learning so I enjoy going into schools teaching green-screen film making and also looking to bring the latest tech such as AR/VR into these projects.
Being able to make high quality digital environments puts us in an excellent place for projects in VR/AR, Virtual and Augmented Realities, working on projects for the medical, architecture and commercial sectors, as well as looking to develop cutting edge products/solutions around multi-sensory environments.
The future of immersive technologies along with the power of machine learning and AI is massive and it feels like we are only at the equivalent stages of Morse code compared to smart phones, as is the nature of these things there will be false dawns but the potential of these technologies and how they are and will be used and become invisible parts of our daily lives is really exciting.
---