Communications, Technologies and Commerce
The Thomas Cook Story
Ten Key Lessons from the Rise and Fall of Thomas Cook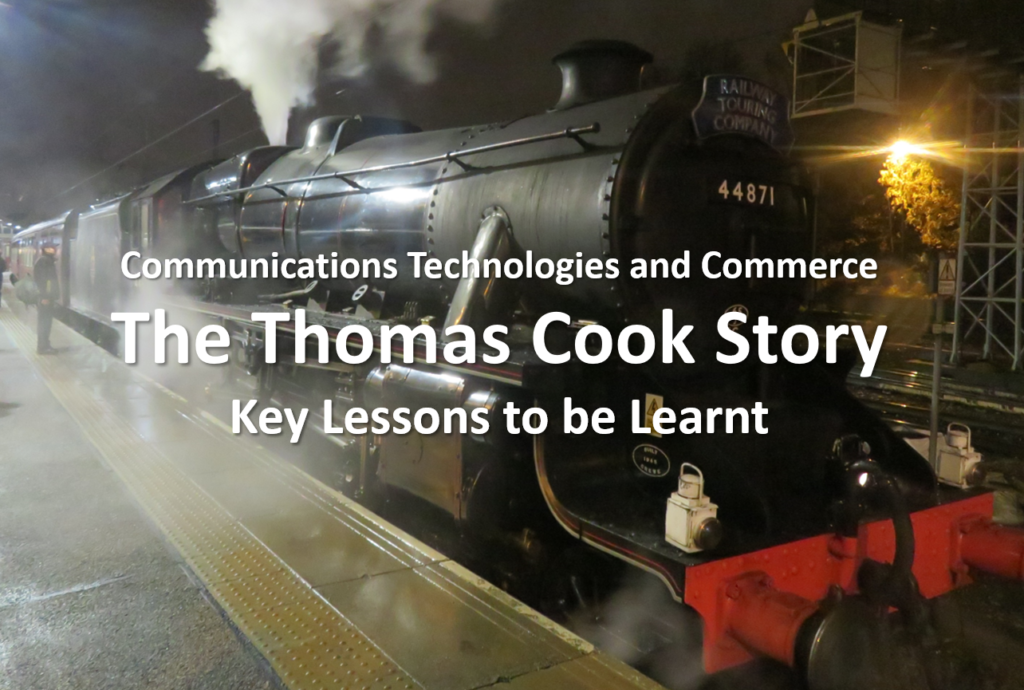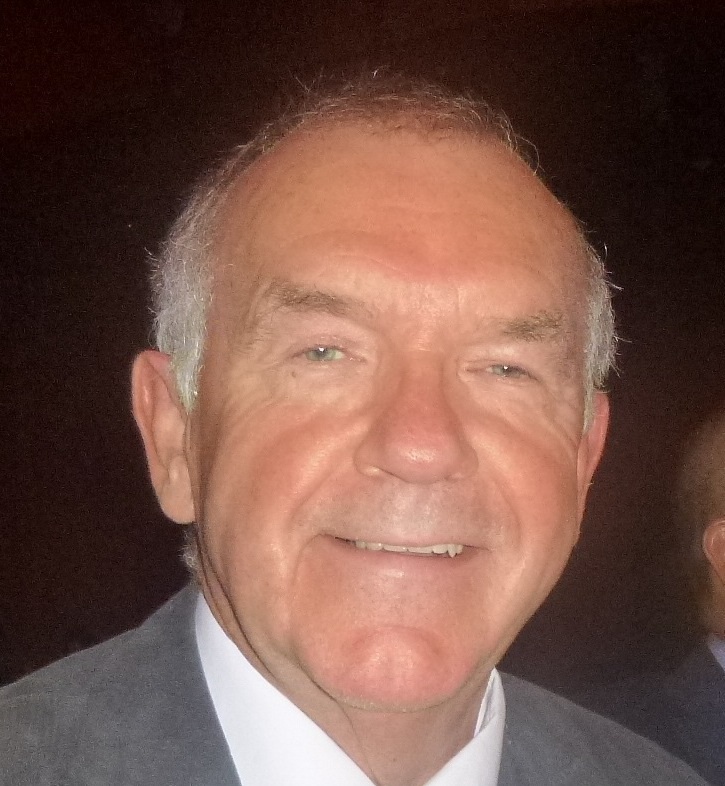 David Wortley FRSA
Vice President of International Society of Digital Medicine ISDM
President of the European Chapter of ISDM
Founder and CEO of 360in360 Immersive Experiences
CEO and Founder of GAETSS – Gamification and Enabling Technologies
IORMA Advisory Board Member
In 1840, a 32 year old man set off walking on a 15 mile journey that would transform the world and create the travel and tourism industry that we know today. 150 years later, only 2 years after the internet was created by Sir Tim Berners Lee, Thomas Cook's life was celebrated in a musical at the Haymarket Theatre in Leicester only a short distance from where he first set up his offices. The musical was called "Follow the Man from Cooks" and this is his story seen through the lens of disruptive communications technologies and how they can impact global commerce.
Disruptive Communications Technologies Create Commerce Opportunities
Throughout history, every quantum advance in communications technology has acted as a catalyst for commerce. The invention of the wheel, Roman Roads, Printing presses, canals, railways, telegraphy, telephony, cinema, television, digital technology and the internet have all created new ways of doing business.
In 1840, Thomas Cook (Fig 1.0) was inspired by a vision on his journey between Market Harborough and Leicester. As he stopped for a rest near the village of Kibworth, he was inspired by the idea of harnessing the power of steam (railways) to the temperance movement that he was so passionate about after having been attacked by a drunken man in Market Harborough and witnessed the effects of alcohol on the society of his day.
His belief was that if he could make it possible for ordinary people to travel to new places and experiences, they would be less interested in alcohol.
In 1841, he ran his first package tour and took 500 people on a 12 mile journey from Leicester to Louhborough for a teetotal rally that included a picnic and entertainment for the cost of 1 shilling (1).
It was this connection between an emerging communications technology and an opportunity to deliver a new service to consumers that created what was to become one of the most influential brands in consumer Travel.
The Value of the 3As – Attractiveness, Affordability, Accessibility
For Thomas Cook to be a commercial success, he needed to satisfy 3 important criteria that are still as relevant today as they were in 1841. These 3 criteria are necessary but not always sufficient in any business venture :-
Attractiveness – Thomas Cook sold people on the idea of new experiences and adventures
Affordability – He knew that mass travel could make the cost affordable to his customers
Accessibility – In the 1840s, railway mania was leading to a massive growth in the railway network (Fig 3) which would create stations local to where people lived.
Digital Technologies and the global communications networks we have today offer the same potential as the railways of the 1840s
Customer Oriented Innovation delivers Results
In 1855, Thomas Cook took two groups of travellers on a grand circular tour which included Belgium, Germany and France and over the ensuing years he conducted many international tours. Faced with the problem of different currencies in each country, he devised the notion of what was to become the Travellers Cheque. In Italy he devised coupons which travellers could exchange for hotels and meals and it was this innovation that addressed one of the problems of international travel in his day.
The Founder of a Company is Unlikely to make the best CEO
Thomas Cook was the Founder and inspiration for his company and solely responsible for the phrase "Follow the Man from Cooks" which became a byword for escorted package tours. Thomas was a devout Baptist inspired to make a difference to people's lives and so he actually conducted many of these tours in person.
His son, John Mason Cook became involved in the business as his partner and recognised that Thomas was not a business man and consequently this led to many rows with John Mason eventually removing his father from the business so that he could run the company on a much more commercially oriented basis rather than a social enterprise focused on public good.
In the late 1990s, the Thomas Cook company launched a new brand called JMC after the initials of John Mason Cook in an attempt to offer more personalised holiday to the public.
The Value of a Brand can be enduring
The Thomas Cook company recently fell victim to financial problems but the value of the Thomas Cook brand, enduring after over 170 years was sufficiently attractive to lead to an acquisition by Hay Travel whose Owner and Chair said "Thomas Cook was a much-loved brand and a pillar of the UK and the global travel industry. We will build on the good things Thomas Cook had – not least its people – and that will put us in even better stead for the future."
Timing is Everything – Creating a perfect storm with a critical cocktail
In Thomas Cook's day, the rapidly developing railway network of the 1840s and the public excitement at the opportunities of travel were critical to the timing of his business launch but he was also dependent on the printing press technologies to publicise his tours through posters, flyers and newspapers which together with the rail network were part of a cocktail of technologies.
Today, life is much more complicated because communications technologies are so inter-dependent.
Fig 5 – Cocktail of inter-dependent technologies
Fig 5 shows some of the most disruptive of today's technologies which, when they mature together create a perfect storm of commercial opportunity.
Beware of Unintended Consequences
Thomas Cook's dream was to tackle the evils of alcohol by making travel experiences accessible to everyone and thereby improving people's lives and lessening the attractions of alcohol. If he were alive today, he would be saddened by the "booze cruise" and "stag weekend" packages which have the opposite effect of what he envisioned.
Similarly, Sir Tim Berners Lee has recently decried many of today's usage of the internet and social media and its negative effects on society.
For anyone intending to exploit the commercial potential of today's digital communications technologies, it is important to recognise that human beings are capable of exploiting any new technological development for evil as well as good.
Clicks and Mortar?
The shift towards on-line commerce has decimated many retail companies and seen the emergence of commercial giants like Amazon that fuel globalisation and challenge physical retailers, especially in small or remote communities.
In 1998, a Govt funded project called "Community Commerce and Knowledge Network (Comknet)" was launched in Market Harborough and was inspired by what Thomas Cook achieved whilst he was a resident of the town. Comknet sought to use technology to encourage local trading and tackle the challenge of on-line retail giants.
Fig 6 – The Comknet Project
The Comknet project was endorsed by the Govt E-Envoy, Alex Allan in a video shot in Downing Street (Fig 6) [2] and a short video describing Comknet and its objectives is on YouTube [3].
The fact that the Thomas Cook Group has been acquired by a travel company with a network of High Street outlets similar to Thomas Cook reinforces the view that the combination of physical outlets (bricks) and on-line (clicks) is still a valid business model for this sector.
Immersive Experiences and the Future of E-Commerce
Thomas Cook's early success was built upon firing the imagination of the public with exciting new travel experiences. In 1851, he arranged for 150,000 people to travel to the Great Exhibition in London, a truly immersive experience that would live in their memories.
Today, the internet and associated cocktail of technologies inspires consumers with immersive on-line experiences designed to stimulate purchases and bookings. With the growing maturity of virtual reality technologies, it will be increasingly attractive, affordable and accessible to experience and book travel through the use of VR headsets wirelessly connected to the internet.
Are we entering the era of the "Immersive Experience Economy"?
Is HS2 a consequence of Beeching's biggest mistake?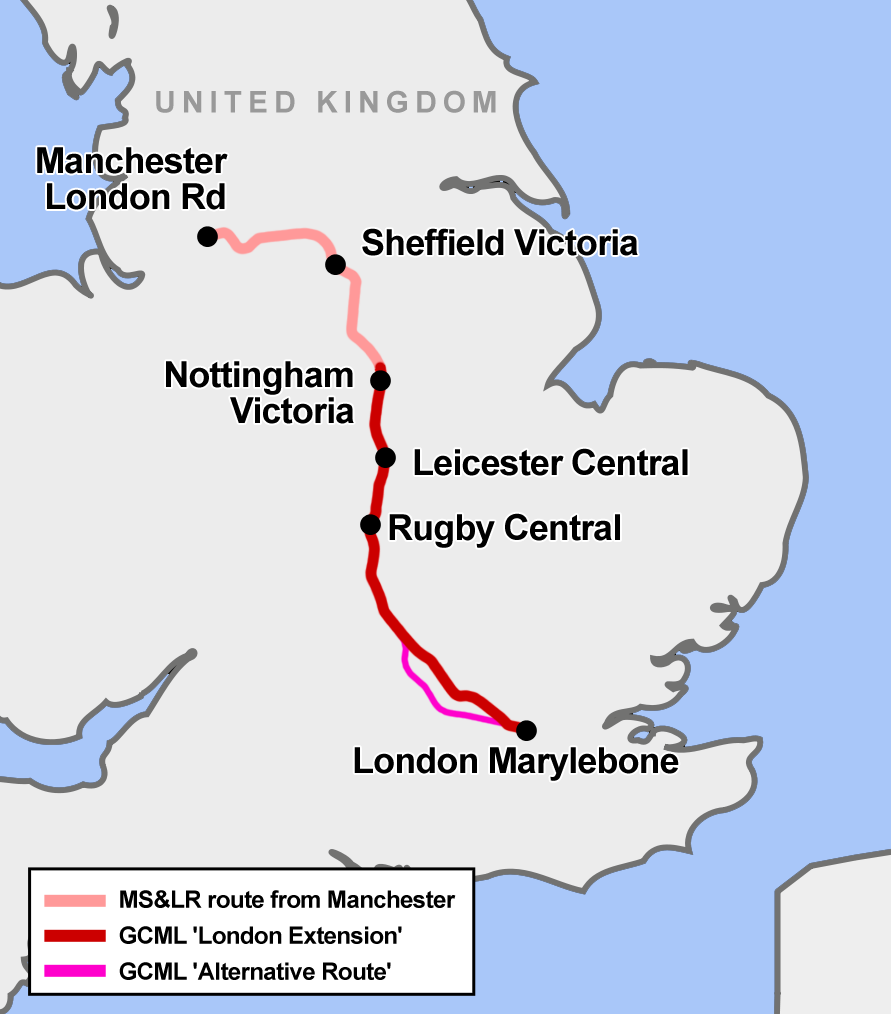 Fig 7 Great Central Main Line
In 1899, the last main railway line to be built in the Victorian era came into operation. It was the brainchild of the visionary Edward Watkin and was constructed to provide the fastest possible running without level crossings and using "island platforms" on most stations. The Great Central Railway [4] as a whole was intended to boost the economy of the East Midlands. Its downfall was that it ran through sparsely populated areas and duplicated existing routes to the cities on its route and hence it became a victim of "The Beeching Axe" and closed in 1969.
Edward Watkin also had interests in the London Metropolitan Railway and proposed links to a future Channel Tunnel. The route of the Great Central Main Line, it design for fast non-stop running and its economic objectives have a lot in common with those of HS2 and many people believe that the closure of the Great Central was a massive mistake since it could have provided a ready made infrastructure for the hugely expensive and frequently delayed HS2.
Summary
This article is not intended to reflect on the recent demise of the Thomas Cook Company but it does try to draw lessons we can learn from how Thomas Cook used the communications technology of his day to build a business empire that changed the world.
These lessons still apply today.
Reference links
[1] https://en.wikipedia.org/wiki/Thomas_Cook
[2] https://youtu.be/LE7GskuGBQk
[3] https://youtu.be/clKSAKx2j5g
[4] https://en.wikipedia.org/wiki/Great_Central_Main_Line
---