Roundtable : Disruptive technologies – the opportunities and challenges
Review of IORMA Roundtable held with the University of East London (UEL) on 15th November 2018.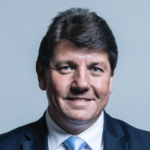 Stephen Metcalfe, MP, Past Chairman of the Science and Technology Select Committee and Co-Chair of the All Party Parliamentary Group on AI took part in a Roundtable discussion held at the Royal Docks campus of the University of East London (UEL) in November which was attended by final year students studying AI and other science disciplines.
The event was a joint initiative between IORMA – The Global Consumer Commerce Centre and UEL. John Andrews, IORMA's Chairman and Board members took part in the discussion and afterwards visited the University's robotic and 3D printing laboratories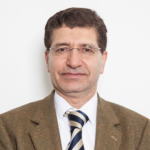 Professor Hassan Abdalla, Acting Deputy Vice Chancellor and Dean of the College of Arts, Technology and Innovation at UEL set the scene by identifying the disruptive technologies which could affect our lives quite dramatically and asked delegates to look at the future of employment, the skills that would be needed and the role of universities in the future.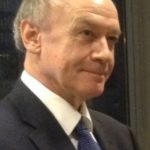 John Andrews, Founder and Chair of IORMA introduced the theme of the Roundtable and the Panel Members with the following statement:
"It seems increasingly likely that over time, the impacts of disruptive technologies may have a more profound effect than Brexit …  for the UK, Europe and Globally … regarding Society, Consumers, Work, Governments, Business and Academia"
The Panel members were
Stephen Metcalfe, MP

Dr Julie Wall, Senior Lecturer in Computing who acted as Moderator

Bill McKimm, Chief Innovation Officer, IORMA Board member

Carl Uminski, IORMA Advisory Board Member, Co-founder & Chief Operating Officer at Somo, the UK's largest independent digital product accelerator.

Nigel Cannings, Chief Technology Officer, Intelligent Voice
Stephen Metcalfe pointed out that the UK was 3rd in the world in being prepared to embrace new technologies. Considerable Government investment was going into financing research and establishing the framework which would allow technology to flourish. There was an ecosystem in the UK which supports start-ups. Government won't pick winners, but it puts money into innovation in the health service, into defence which encourages enterprise. Long term funding may be where the UK should be doing more.
He encouraged students to recognise that they would have to adapt quickly to technological change throughout their careers.  He wanted people to see technology positively, allowing us to do things we have never been able to do before.
Carl Uminski described how his apprenticeship as an electronic engineer had given him a solid basis on which to build his career. He had started a number of successful companies and encouraged the students to take risks. He agreed that start-up finance was available but funding between £3-5m was too conservative in the UK, driving companies abroad. He made the interesting observation that 90% of the human brain retained past knowledge, only 10% was concerned with planning for the future!
Nigel Cannings described how his company had a Knowledge Transfer Partnership with UEL which had helped to develop an exciting new conferencing product. They had received support from Innovate UK which would help them to sell the product overseas.
Bill McKimm was concerned that the benefits of AI might polarise Society, and urged the Government to ensure that the benefits were distributed equitably and fairly. He was working on a project to develop AI to help patients with autism and others with mental health problems.
Among the other points which came out of the discussion led by Dr Julie Wall were:
The Government had done a great job opening up its NHS data, others should follow including the large commercial operators such as Amazon, Facebook, Google etc It was essential that the data was more accessible. Smaller companies should not be held to ransom.
Big Data was the product of the past, decisions were being made on what had worked before which might not be a good reference point for future decisions. It contained inbuilt biases, and might not reflect regional, age, gender, race and educational attainment differences.
In response to comments about the loss of personal confidentiality, panel members said it was a trade-off. Interestingly most people willingly "gave away" a lot of their personal preferences on social media yet in an area where it would be most helpful eg health matters, they were very reluctant to share their personal data.
There was an important role for humans to check and stop where biases were making for bad decisions. Humans had to ensure that networks were transparent.
GDPR demanded that companies reveal the provenance of decisions which allows others to challenge.
There was a debate about how 5G would be paid for. Companies which had paid vast sums for 3G and 4G were less willing this time around.
Panel members called on the Government to ensure that everyone is connected digitally. Connectivity is a fundamental right just as electricity and water are. Smart meters should make the delivery of services more robust. Sensors will manage the well being of patients at a distance, but only with internet availability.
Drones combined with mobile phones could replace a lot of surveillance, replacing helicopters, for example. Jobs in the future might not provide as much job satisfaction so students would need to be innovative and change direction several times throughout a career.
There was concern that many large companies were being run by senior managers who do not understand the new technologies and had Boards made up of accountants rather than innovators.
There was general consensus among Panel members around the mantra –Everyone must learn to learn.
Dr Julie Wall who steered the discussion which involved many students as well as the business leaders present, thanked everyone for participating and hoped that the cross fertilisation of ideas had been highly beneficial.
Dr David Tann, Head of the School of Architecture, Computing and Engineering at UEL led the party which visited the robotics and 3D printing laboratories where they were shown some of the work produced by students.
The event continued with a buffet lunch and networking with a number a post graduates who described their PhD projects.
For further information please contact events@iorma.com
---
Photo's from the Roundtable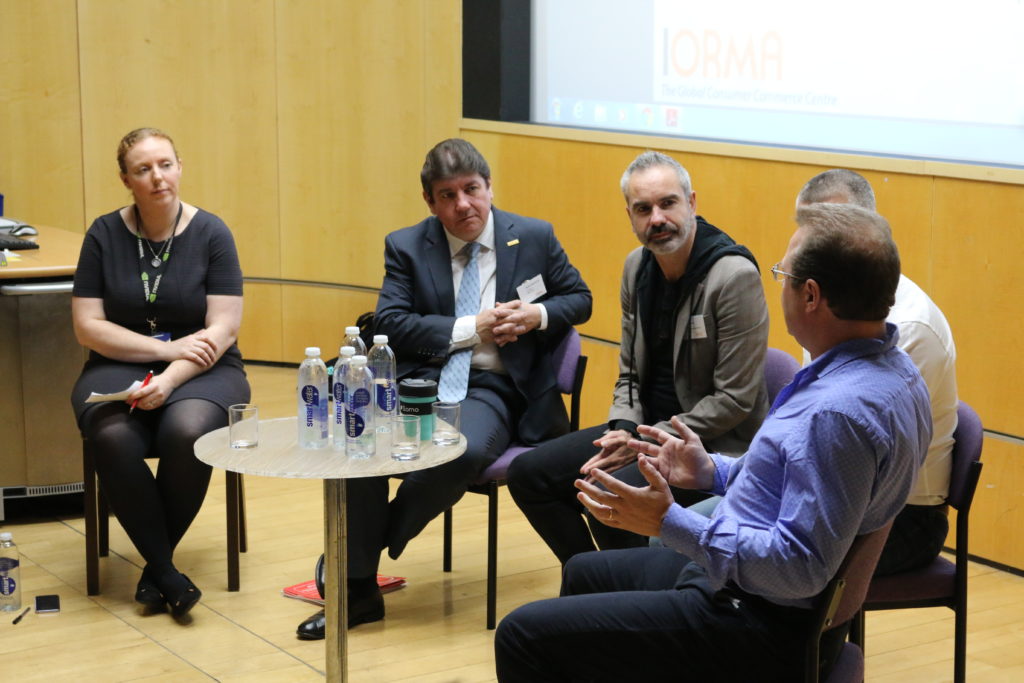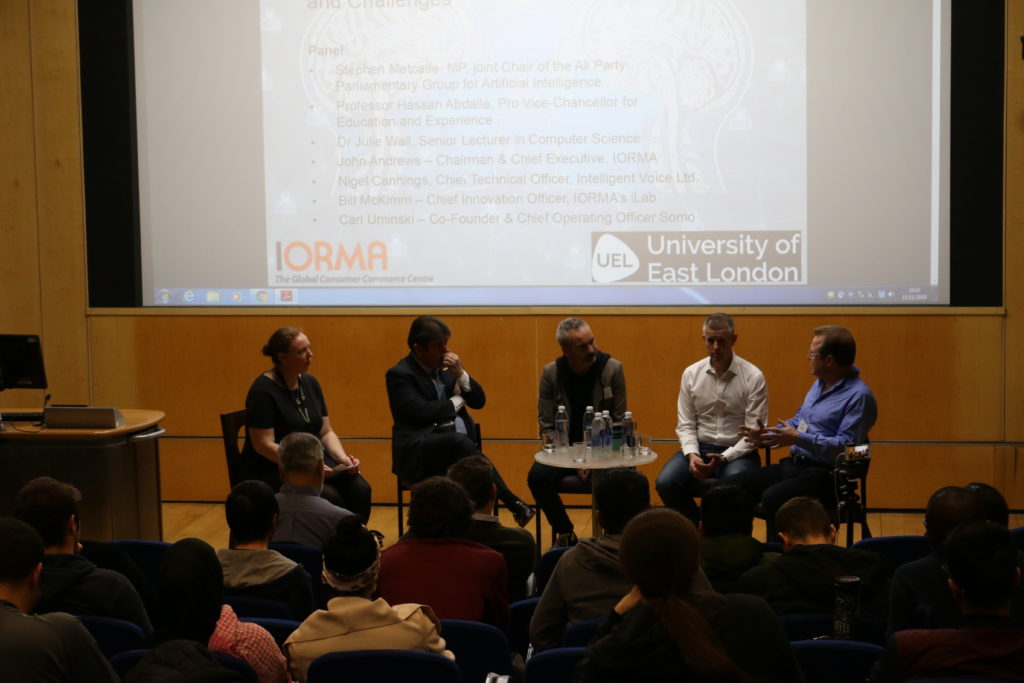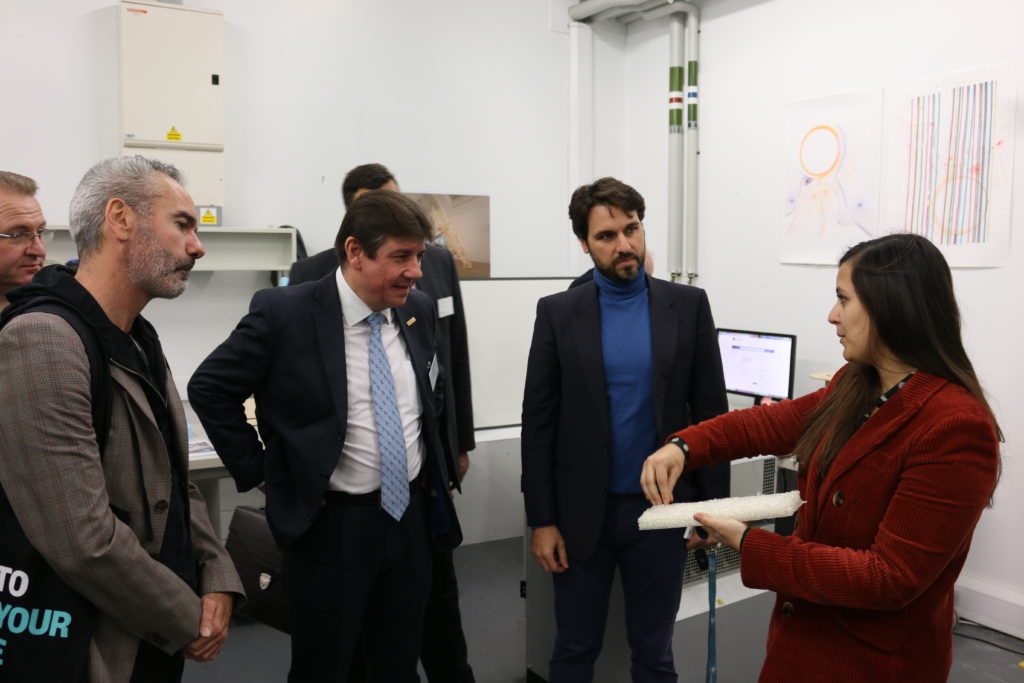 ---