Digital Health Technologies and Lifestyle Medicine in the Corporate Sector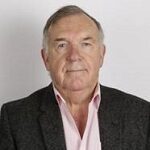 David Wortley
VP of International Society of Digital Medicine (ISDM) and IORMA HealthTech Director
---
Health Challenges and Opportunities
A seismic shift in public health services is underway as the legacy of coronavirus puts a sharp focus on the growing unsustainability of public health services and its likely impact on business and society. COVID-19 is a communicable and highly infectious disease which is made all the more dangerous by the fact that it can be transmitted whilst the infected person is asymptomatic (absent of symptoms). However, the real threat to the future of our health services and the burden on society and business comes not from infectious diseases but from non-communicable diseases which are today the primary cause of chronic physical and mental illnesses and death.
---
Way back in 2014, Sir Simon Stevens who was then Head of the National Health Service (NHS) in England warned (https://www.england.nhs.uk/2014/09/serious-about-obesity)
"Obesity is the new smoking, and it represents a slow-motion car crash in terms of avoidable illness and rising health care costs. If as a nation we keep piling on the pounds around the waistline, we'll be piling on the pounds in terms of future taxes needed just to keep the NHS afloat."
Sir Simon Stevens stressed the importance of preventative healthcare measures which included an important role for employers as he went on to argue :-
"Financial incentives should be offered to employers in England who provide effective NICE-certified workplace health programmes for employees."
He further argued that one of the benefits of a tax-funded NHS is that UK employers are not on the hook for health care costs, but that should not mean that the workplace is neglected as a setting for more concerted health action. Sickness absence-related costs to employers and taxpayers have been estimated at £22 billion a year, and over 300,000 people each year fall out of work and onto health-related benefits.
Eight years on sickness and ill mental and physical health today represents a significant bottom line cost to employers.
"Ill health has been estimated to cost the British economy approximately £77.5bn per year. UK employers can expect to pay an average of £500 per employee per year in sickness absence alone."
(https://blogs.coventry.ac.uk/business/2019/03/05/employee-ill-health-the-cost-to-the-british-economy)
With every challenge, there are also opportunities which today are offered in the shape of preventative healthcare technologies and lifestyle medicine. Employers can now not only reduce the cost burden of management and staff ill health, but also differentiate themselves and gain competitive advantage by providing technology enabled preventative healthcare services to employees."
LifeStyle Medicine and Preventative Healthcare
The British Society of Lifestyle Medicine (BSLM) was established by a group of doctors in 2016 in recognition of the growing importance of preventative healthcare in reducing the cost of ill health and the burden on public health services and all health stakeholders including employers.
Lifestyle medicine is built on 6 pillars around which we can all take better control of our personal health through changes in lifestyle behaviours. The 6 BSLM pillars are :-
Healthy Eating – improved diet and nutrition
Mental Wellbeing – strategies to reduce stress and anxiety
Healthy Relationships – physical and emotional support for better lifestyle behaviours
Physical Exercise – tackling the challenge of sedentary lifestyles
Harmful substances – avoiding excessive smoking, alcohol and drug use
Sleep – maximising the benefits of good sleep patterns
Corporate organisations who are able to offer facilities and services as a benefit package should not only be able to reduce the costs of ill health and poor productivity but also gain some competitive advantage in the employment market as well as opening up some potential win-win commercial relationships with well-being solution providers.
Digital Health Technologies and Preventative Healthcare
There is a raft of clinical evidence available that proves that preventative healthcare interventions based on lifestyle medicine are effective in improving health and wellbeing. Whilst human support and social networks are essential for sustained lifestyle behaviour improvements and options such as lifestyle coaches, wellbeing classes, healthy food provision in the workplace, counselling and health education are all ways in which corporates can both add value to employee benefits and reduce costs, digital health technologies and digital therapeutics also play an increasingly important role.
Mobile Health Applications
Today's smartphones and applications offer a bewildering array of solutions in virtually all of the six pillars of lifestyle behaviours, primarily by providing advice, nudges and prompts, access to human support (telemedicine consultations) and gamified incentives. There are literally tens of thousands of such mobile applications with little in the way of legislation to prevent inappropriate advice. In the UK, ORCHA (https://orchahealth.com) is an organisation that validates mobile applications against a set of criteria designed to ensure both safety and clinical validation.
Some organisations who provide healthcare as a service e.g. Home Instead care services for elderly home care (https://www.homeinstead.co.uk) collaborate with ORCHA to provide a curated set of applications that can be prescribed by their network of carers.
Some of the applications available today (NB – this is not intended in any way to be a recommendation) include :-
Diet and Nutrition – Fastic, Muhdo, Fitbit & many more
Mental Wellbeing – Tripp, Sense (sleep & meditation), Calm, Meditation Moments
Relationships – Couples, Paired, Behaviour Diary
Physical Exercise – Fitbit, Justfit, VZfit, Kinomap
Harmful substances – Smoke Free, NHS Quit Smoking, I am Sober, Sobriety Counter
Sleep – Sleep Cycle, Calm, Sleepwatch
The main problem with mobile health applications is engagement and compliance. Mobile applications tend to be used for short periods and then dropped. Many applications use the "Freemium" business model which offer a free basic application followed by a subscription model to gain access to premium services.
Although smartphones now also use sensor technologies within the phone itself to take clinical measurements such as pulse rate and temperature as well as tracking exercises, their main limitation is that they don't provide continuous monitoring and have limited gamification potential.
Wearable devices, most of which are worn on the wrist and take the form of "smart-watches", have rapidly evolved over the last decade from "fitness-trackers" to medical grade health tracking devices capable of measuring our health vital signs to a reasonable degree of accuracy. Although the majority of these smart watches are not classified as medical devices, they are capable of measuring some or all of the following :-
Body temperature
Pulse Rate
Oxygen saturation (SPO2)
Heart Rate Variability (HRV)
Sleep Quality
Blood pressure
Stress levels
Through the use of sophisticated algorithms, these devices can effectively continuously monitor our health, provide early warnings of problems and allow us to take personal control of our own health. By being able to track and record some or all of the key factors in preventative healthcare, they create an unprecedented opportunity to influence our lifestyle behaviours and reduce the probability of non-communicable diseases such as diabetes and cardiovascular problems.
These wearable devices are now increasingly affordable consumer items that can cost less than £50 for a state of the art digital health tool. In the context of corporate health and well-being and the potential savings in health costs, it makes commercial sense to give every member of staff wanting to improve their health and well-being such a device.
The provision of free wearable smart watches to all employees as part of a benefits package, which could include elements of training and access to digital therapeutics solutions, makes sound commercial sense.
Healthcare is an ecosystem with many stakeholders that digital technologies can enable networks of win-win commercial relationships. An example of such a technology enabled relationship is that of Vitality Life offering an apple smartwatch with life insurance discounts and other incentives based on the level of physical activity recorded on the device.
The Cutter ICT Journal article published in 2015 at https://www.cutter.com/article/how-wearable-devices-can-impact-corporate-health-and-competitive-advantage-487926 explains how wearable devices and mobile applications can act as a profitable corporate social responsibility initiative.
---