IORMA Webinar: Demystifying Blockchain – its uses.
8 April 2021
---
Blockchain has an important role in helping to distribute risk.

It is a multi-party system that maintains and records data in a way that allows multiple stakeholders to confidently and securely share access to the same data and information.

Our speakers will explain how and where it is being used.
---
Contributors


Dr Cathy Mulligan, UCL/Imperial College.
Dr Cathy Mulligan is a Visiting Researcher at Imperial College and Honorary Senior Research Associate in the computer science department at UCL. Cathy is a member of the World Economic Forum's Data Policy Council and was a member of the UN Secretary-General's High-Level panel on Digital Co-Operation during 2019. She helped co-found and was Co-Director of the Imperial College Centre for Cryptocurrency research and engineering – one of the world's first research centres in blockchain.
---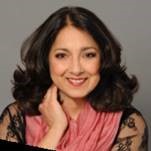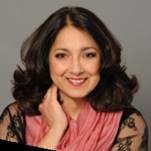 Saba Shaukat, Consulting Leader, Telecoms and Media, Capita
Saba leads on Digital transformation, Data insights, AI, Automation and Human centred design of next generation products and services at Capita. Prior to that she was Director at Sentient Design Lab using transformative technology to create new business ventures in Fintech and helping Government and businesses to accelerate digital innovation.
She has had senior management experience at Vodafone and BT.
Saba spent three years at the BBC working on the Radio 4 Today Programme, Radio 5Live, BBC News 24, World Business Report, Newsnight, BBC Breakfast News.
Saba has had experience of using Blockchain in various projects including delivering aid to Africa.
---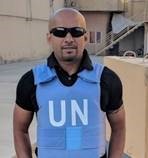 Chami Akmeemana, CEO, Convergence Tech and Trybe.ID
Chami is a serial entrepreneur with a focus on blockchain technology. His company, Convergence.tech is a digital transformation firm based in Toronto, Canada. Convergence advises, develops, and implements technology solutions on a global scale in over a dozen cities including work in complex operating environments such as India, Mongolia, Morocco, Sri Lanka, Ecuador, and Afghanistan. Many of these solutions are powered by blockchain technology, centred on environmental impact, sustainability, quality assurance, and individual empowerment in the context of globalized and globalizing world communities
---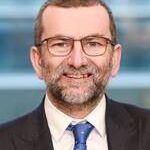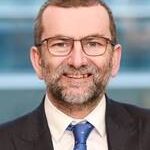 Gary Nuttall, Managing Director – Distlytics Ltd – MODERATOR
Gary Nuttall is an Emerging Technology Consultant who provides consultancy, education and advisory services to clients looking to understand technologies such as Blockchain, Cryptocurrency, Artificial Intelligence and Big Data & Analytics. His clients have included multi-national banks and insurance firms, financial regulators and professional bodies. He is an adviser to multiple blockchain and crypto start-ups and an international speaker on emerging technologies.
---