Amazon – Much Ado about Nothing ?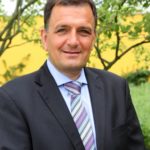 Martin Oxley | IORMA Retail Futures Director
---
The retail sector is walking in fear of Amazon and many are creating Departments, What Amazon Does not Do (WADNOD).
So I talk to a number of Industry Icons to find out just how much has really changed and you know what, the conversation was full of big surprises! Here's 3 really revealing facts: 
The original Catalogue Mail Order industry in the UK was practiced from the advent of The Penny Black Postal system
The Railways led on national home deliveries from the second half of the 1800's onwards
Great Universal Stores (GUS) the UK Mail Order market leader by far (through titles such as Kays, and others) was founded on 14 days Free home approval, Free Delivery, Free Returns and Free credit (before credit cards), largely then via personal very local/neighbourhood agents, often within a family. In Europe and the US, Catalogue Mail order followed a similar evolutionary history and path through such as Sears (US), Otto (Germany) and La Redoute (France)
The telephone in the 70's and 80'S ("tCommerce") largely brought about the evolution to personal direct distance selling shopping by phone
From the late 90's progressively online and without twice yearly printed 1,000 page catalogues of 35,000 sku's capturing then 5% of UK non-food retail and 30 million shoppers.
So many of the identical challenges (e.g. home delivery and returns) faced by new generation eCommerce were all experienced by the Mail Order industry over the last 150 years.
The real question is Retail allowing Amazon to do what Retail has already done best for years?
---